Event box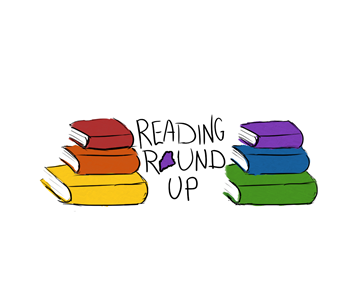 2021 Reading Round Up Conference (virtual event)
This year's conference will be a virtual event. In addition to the keynote presentation, there will be 4 workshop sessions and attendees can select a choice for each one on the day of the event as well as watch all the others afterward as they will be archived and you will continue to have access. Workshop descriptions can be found here.
Our platform for this year is Whova. After we have received your payment, you will get a link from Whova to set up your account. At that point you will be able to poke around the site to get familiar and chat with other attendees. You will not have access to the sessions until that day. If you have submitted your payment, and have checked your spam folder, but have not received the Whova email by April 1, please contact Kara Reiman: kara.reiman@maine.gov.
New this year! The night before we are having a game night for a fun and relaxed start to the event. Please join us for trivia, Among Us, and Jackbox games! All the links for that will be on the Whova platform.
Registration Information
Fee: $25.00

ONLY online registrations accepted - no mail-in registration, no purchase orders


Registering online will hold your spot temporarily; you won't be officially registered until your payment is received
Here are the steps to register:
Fill out the registration form and click "Register"

Scroll down to select your payment of choice: "Pay via Credit Card" OR "Pay by Check"

If you selected to pay by check, you have completed the online registration process and will receive a confirmation email

If paying with a credit card, you can enter that information by scrolling to the bottom of the page and then click "Pay $25.00"




Note: if you don't have the credit card available at the time of registration, you can leave that section blank as there will be a link in your confirmation email which will allow you to pay later so long as you selected "Pay via Credit Card"
Payment must be received by April 2nd to guarantee your spot

Make checks payable to: Treasurer, State of Maine

(please note: checks not made out this way will be returned for reissue)



Mail checks to (be sure to include your name with check so we register the correct person):
Kara Reiman
Maine State Library
242 State Street
Augusta, ME 04330


We reserve the right to cancel the conference and/or individual workshops if minimum registration is not met




Cancellations

must be made by April 9 to receive a refund

SCHEDULE
Welcome and Notes from the Reading Roundup committee

9:45-11:00 - Keynote: Leslea Newman, Author



11:00-12:00 - Workshop Session 1



12:00-1:00 - Workshop Session 2
-MSBA and Lupine Award Announcements



2:00-3:00 - Workshop Session 3



-Session 4
4:00-4:30 - Closing
Date:

Thursday, April 29, 2021

Time:

9:30am - 4:30pm

Time Zone:

Eastern Time - US & Canada (change)

Categories:

Event Cost:

$25.00